Our Consultants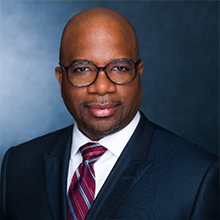 Broderick L. Young, CFP®, ChFC®, CLU®, CASL®, CLF®
Consultant
Broderick L. Young is a graduate of the University of Florida where he graduated with honors with a B.S. in Finance and Insurance. While working with New York Life he has obtained the designations of Certified Financial Planner®, Chartered Life Underwriter®, Chartered Financial Consultant®, Chartered Leadership Fellow®, and Chartered Advisor for Senior Living®.
Broderick joined New York Life Insurance Company in 2000 as an agent and registered representative in the South Florida General Office. Before deciding to transition into management, he was the Leading New Sales Associate in the South Florida General Office in 2001 and 2002. He has held positions in Valley Forge, Pennsylvania, Orlando, Florida, in the Greater Washington General Area, and is currently one of the Product Consultants for the South Central Zone.
Broderick is able to assist your agent and his/her clients with many aspects of insurance and retirement planning. From risk management to estate planning, he has supported many agents' help to achieve their clients' financial goals. Never undoing any good work that has already been done, he is dedicated to providing the best service possible.
*Broderick is an employee of New York Life Insurance Company and is not directly employed by Franklin Capital Strategies.