Our Consultants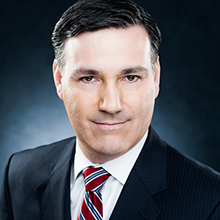 Roger Banville, MBA, CMFC
Consultant
Roger Banville brings 26 years of financial services experience, during which time, he has experienced the stability only Mutual companies can provide to investors.. After witnessing New York Life deliver the such unparalleled security to its clients, in 2012 he received an opportunity to join the Forbes top 60. He is now responsible for Investments and Retirements in the Mid-Atlantic region.
Roger started his career as a financial planner for John Hancock in 1992. Prior to New York Life, he was a Vice President of Sales at Walton International, he grew the Mid-Atlantic territory to number one in the company; served as a Director of Annuities at MassMutual, where he tripled the territories in just 18 months; and John Hancock Regional Vice President of Annuities where he built a territory from scratch to 24% market share. Throughout the years he has been called on to work with financial planners at all types companies; Insurance Agencies, Banks, Wire houses, Independent Broker/Dealers, as well as Investment Advisor's.
Roger is a well accomplished professional speaker, having given hundreds of client workshops and seminars over the years, and being key note speakers at industry meetings.
Roger's success has been his passion for crafting financial strategies and assisting investors, helping them make smart decisions and achieve their lifetime financial goals. He believes key components to a good financial plan maximizes returns, mitigates risk and minimizes taxes, should lead investors to overall happiness and success.
In addition to the education gained from industry experience from the last 26 years, Roger earned an undergraduate B.S.B.A from Creighton University with majors in Finance and Economics and an M.B.A from Carroll School of Management at Boston College.
*Roger is an employee of New York Life Insurance Company and is not directly employed by Franklin Capital Strategies.