Our Consultants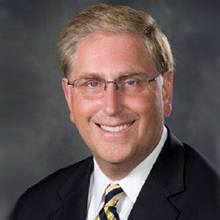 Mark Jansen, J.D., CPA, CLU®, ChFC®
Consultant
Mark Jansen is a Corporate Vice President and Advanced Planning Consultant for New York Life Insurance Company, serving the agents of the South Central Zone. Mark is an engaging presenter and skillful consultant, collaborating with agents, their clients and their clients' professional advisors in the areas of estate, tax and business succession planning.
Mark joined New York Life with over twenty years' experience in the financial services industry. He has worked with prominent life insurance companies as advanced marketing counsel; and, in several positions for the design and sales of variable and investment-driven insurance products. He has also marketed insurance products through banks and credit unions.
Mark brings a creative and comprehensive approach to using insurance products in estate and business planning. He is known for his practical teachings and conversational style of presentation, speaking frequently to groups about the proper use of insurance in buy-sell agreements and estate plans. Mark's collaborative approach and technical knowledge positions him as a skillful and insightful specialist.
Mark received his law degree from the University of Michigan Law School (cum laude); and, began his professorial career in the tax department of a nationally prominent accounting firm.
*Mark is an employee of New York Life Insurance Company and is not directly employed by Franklin Capital Strategies.