Our Team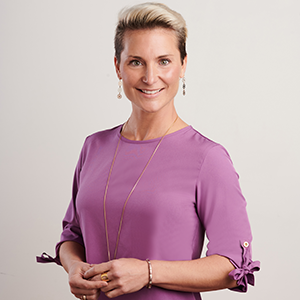 Kris joined the Franklin Capital Strategies team in 2019 as a Client Relationship Manager. She brings over five years' experience in the customer service industry and is responsible for onboarding and welcoming all of our clients to the FCS family.
What does Kris mean to the Franklin Capital Strategies team? She genuinely loves the interaction with our clients, whether it is in person or on the phone. Kris brings a strategic focus and natural ability to Client Relations—and just delivers the client magic. Kris truly goes the distance for our clients and inspires us all with her incredible energy.
Not surprising, Kris's relentless strategic focus and endurance comes from a notable athletic career! For the last 16 years, Kris has been a Division I Women's College Basketball referee which included appearances in a Division II Final Four Championship game and the NBA "G" League. Kris started her career in K12 education and was a former Athletic Director, Physical Education Department Head, and multi-sport Coach at Chesapeake Bay Academy in Virginia Beach. Prior to that she was a PE Teacher and multi-sport coach at Georgetown Day School in Washington, D.C.
Kris is an avid athlete and fitness participant—a three-time All-American Lacrosse player, NCAAW Division II Midfielder of the Year, and played in two Final Four Lacrosse Championships. When Kris is not in the office, she can be found enjoying Ultimate Fitness and CrossFit (amazing!) as well as continuing to play adult women's lacrosse. Kris is a graduate of Longwood University with a B.S. in K-12 Health/Physical Education and a Minor in Coaching. She currently resides in Richmond, VA with her daughter Daileena.